F3500 MCI 36 passenger motor coaches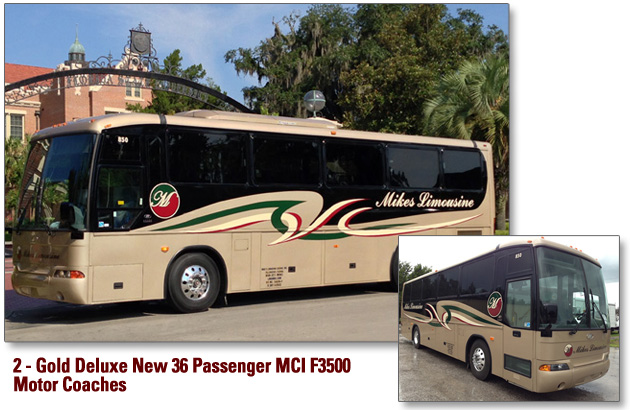 Our top-of-the-line 36 passenger with restroom.
New F3500 MCI 36 passenger motor coaches same quality as a full-size motorcoach and all the amenities with only 36 seats spaced out nicely with ample leg room also the full-size coach comfort at a more inexpensive price.
These coaches offer DVD, 4 TVs stereo ,great panorama view from the full-size motorcoach seats large front windshield and huge side windows includes a full-size restroom and the ride quality of a full-size motorcoach. These coaches are very rare but they are the most fantastic coaches on the road.
So for your small group transportation and to go in ultimate style and full-size coach comfort this is your bus. These buses also feature full-size underbelly cargo compartment for all of your luggage.. Whether you are going to a family reunion or sporting event this bus has lots of luggage room.
Click on image below for an inside view.